Home
> Global Executive Institute > Enhanced Negotiations Strategies Masterclass
Enhanced Negotiations Strategies Masterclass
Why is the Enhanced Negotiating Strategies Masterclass Important for You?
Your negotiating ability is your destiny. Whatever your profession. Whatever your industry. Whatever the stage of your career. You cannot escape the fact that your future is a function of your negotiating prowess.
No business skill can deliver a faster return-on-effort than negotiations. A bit of unresponsiveness can unnerve your adversary, causing him to yield valuable concessions. A few weeks of strategising and due diligence may enable you to receive prices and financing terms millions of dollars more favorable than you previously anticipated. Optimising the opening offer can result in substantial profits. Creative deal structuring can be worth big money.
Rather than imparting negotiating lessons through the lens of impractical academic theory, this course brings to life dozens and dozens of high-level negotiating conquests from colorful figures such as Elon Musk (Tesla), Jeff Bezos (Amazon), Travis Kalanick (Uber), John Mackey (Whole Foods), Elvis Presley, Michael Jackson, David Beckham, Warren Buffett, Steve Jobs, Carl Icahn, and Nelson Mandela.
Date and Location

The programme happens from 27-28 November 2017 at IP Academy Singapore (51 Bras Basah Road, 01-01 Manulife Centre, Singapore 189554).
Agenda
Day 1 (November 27, 2017)

8:30 am

Registration & Orientation

9:00 am

· Warm-Up Case Studies

· Key Negotiating Strategies

· Opportunistic Negotiating Tactics

10:15 am

Tea Break

10:30 am

Gaining Leverage in Negotiations

· Planning the Exit at the Beginning

· Gaining Leverage Through Enforcers

· Business Model Factors

· Negotiating Downrange

· Hold-Up Tactics

12:00 pm

Lunch

1:00 pm

Preparing for the Negotiations

· Negotiations Mapping

· Pain Point Analysis

· Negotiating Scorecard

· Internal Champions

· Building an Audience

· The Power of Stories

· Setting Pre-Conditions

3:00 pm

Tea Break

3:15 pm

Case Studies / Group Exercises

· Optionality and Penalties with Respect to Development Rights

· Negotiating the Purchase of Heavy Equipment

· Responsibility for Transferring Know-How

· Negotiating Against Godfather Money

· Negotiating Infringement Indemnification Agreements

· Respectful Regicide

5:00 pm

End of Day 1
Day 2 (November 28, 2017)

8:30 am

Registration & Orientation

9:00 am

Crucial Negotiating Strategies

· Fractionalizing Negotiating Adversaries

· Negotiating with Numbers

· Opening Offers

· Sequencing of Contentious Issues

· Demasculating Giants

· Concessions Management

· Lessons from Car Salesmen

· Closing the Negotiations

10:15 am

Tea Break

10:30 am

Deal Structuring Techniques

· Most-Favored Nation Provisions

· The Mendacity of Options to Purchase

· Texas Shootouts

· Set-Up Contracts

· Pay-to-Play

· Managing Contingencies

· Breakup Fees

· Shutdown Moves

· Set-Up Contracts

· 360 ͦContracts

· Escrows and Indemnifications

· Floors

· Bilateral Options

12:00 pm

Lunch

1:00 pm

Understanding and Defeating Common Negotiating Tactics

· The Afterparty

· Atomic Love

· The Bop Bag

· The Caged Animal Syndrome

· Calculated Contamination

· Carpet Bombing

· The Circular Saw

· Contract Archeology

· The Corkscrew

· Damsel in Distress

· Democratization Deluge

· Glass Housing

· Human Shields in Negotiations

· Hyper-Literal Retorts

· Negotiating Cosmetology

· Negotiating from the Grave

· Negotiating from the Podium

· Negotiating through Investor Conference Calls

· Negotiating through Press Releases

· Pernicious Frugality

· Predatory Graciousness

· Signal Jamming

· Shooting Stars

· The Steamroller

· Valet Kidnapping

· The Velvet Crowbar

3:00 pm

Tea Break

3:15 pm

Case Studies / Group Exercises

· License Conversion: Exclusivity to Non-Exclusivity

· Negotiating Against the Chinese Government

· Negotiating Improvement Rights

· Negotiating a Massive Telecommunications Services Agreement

· Negotiating Terms of Royalty Audit Rights

5:00 pm

End of Day 2
Speaker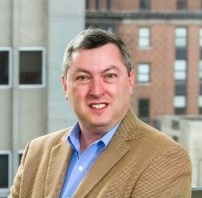 David Wanetick
Managing Director
IncreMental Advantage

David Wanetick has more than 20 years of experience in Company and Intellectual Property Valuation, Financial Modeling, Strategic Planning, and Negotiations.
He is recognised world-wide for his expertise in valuing emerging technologies and intangible assets such as patents, trademarks, copyrights, contracts, earn-outs and non-compete agreements. His clients include law firms; emerging, mid- and large-sized companies; technology transfer offices; inventors; venture capitalists and private equity firms. Valuations are primarily conducted in the context of negotiating licensing agreements, mergers and acquisitions, patent sales, capital raises and litigation support. He developed the Certified Patent Valuation Analyst Designation.
He has facilitated hundreds of sessions in which CEOs present their strategic plans to their Boards of Directors or members of the institutional investment community. These executives hailed from industries ranging from Advertising Agencies to Water Utilities and have been as diverse as Israeli Security Companies to Canadian Insurers.
He has published articles, been quoted or interviewed, in media outlets such as CNBC, CNNfn, The Wall Street Journal, Barrons, Chief Executive Magazine, Competitive Intelligence, Technology Transfer Tactics, Directors & Boards, Investors' Business Daily, Newsweek, Intellectual Asset Management, Technology Transfer Tactics, Les Nouvelles, Patent World, CEO Magazine, The CPA Journal, Licensing Journal, Willamette Insights, Valuation Strategies, Valuation Examiner, Business Valuation Update, IP Frontline, IP Litigator, Inventor's Digest, Private Equity Manager, Research & Development Magazine, and The Canadian Institute of Chartered Business Valuators.
Mr. Wanetick is the author of four books – Business Model Validation: What Makes Business Models Work; Bound for Growth: How to Pick Winning Stocks Using Industry Analysis; Hot Sector Investing; and The Power of Incremental Advantage: How Incremental Improvements Produce Dramatically Disproportionate Results. He developed the Certified Strategic Negotiator designation.
He teaches several courses at The Business Development Academy. He has lectured to senior executives and institutional investors all over the United States as well as in Canada, Singapore, Kuwait, Israel, the United Kingdom, Thailand, Dubai, Denmark, Spain, Belgium, China, India, Germany, the Netherlands, Belgium, Hong Kong and Malaysia.
Fees
The fees for the 2-day programme are SGD 3,500 (including GST).

Funding from e2i is available for Singapore Citizens and Permanent Residents - please contact eric_khoo@ipacademy.com.sg / +65 6330 8698 for more information.

Registration
Register for the programme here!

Contact

For updated information regarding the programme, please email eric_khoo@ipacademy.com.sg / +65 6330 8698 or solution@patnova.com / +65 8323 8424.
________________________________________________________________________________________________________